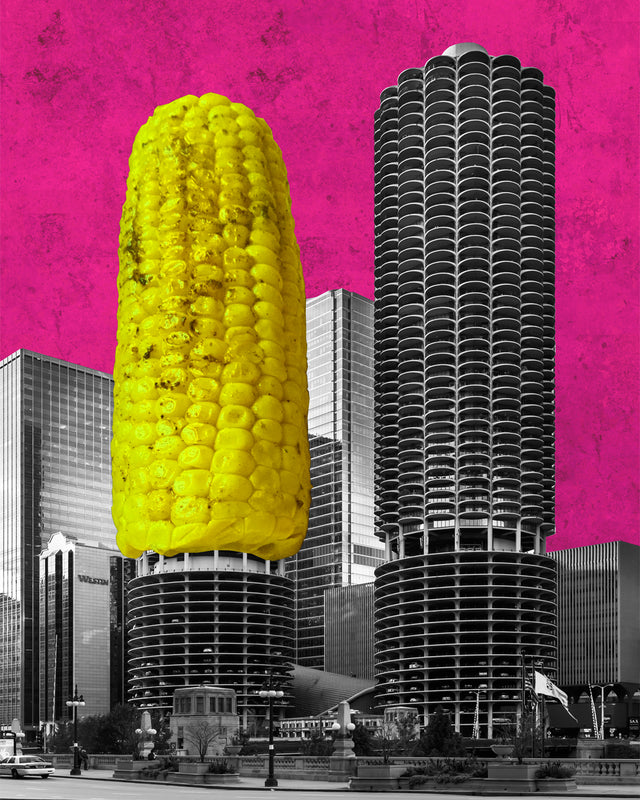 Along the eastern branch of the Chicago River lies one of the most formally interesting skyscrapers in all of Chicago, Marina City by Bertrand Goldberg.
Completed in 1964, Marina City, at the time, was the tallest residential project in the world and still remains one of the densest inhabited developments. Unlike any project before it, Marina City was an experiment of allocating diverse programs into a "city within a city."
The distinctive "corn-cob" shape has a strong presence among modern architecture, as well as Chicago's skyline.⁠
- Open Edition.

- Print sizes 20x25
- Giclée print.
- Certificate of authenticity.
- Ready to frame.
- Delivery within 7 days.
Print Information
Giclée art printing papers
Hahnemühle German Etching - This heavyweight paper has a slightly warm base tone and a strong mottled texture. It creates a print with strong colours and deep blacks that feel rich and high in contrast. This is due to the texture of the paper enabling it to hold more ink and capture the light. The German Etching is one of the heavier weight Giclée art printing papers. With its weight and strong texture this paper gives an artwork a handmade crafted feel. Hahnemüle German Etching is a robust Giclée paper, meaning it doesn't tend to fray as much at the edges.
Delivery
-Free Shipping
-Print is shipped within 2 working days, after that it takes approximately 5 working days to get to you