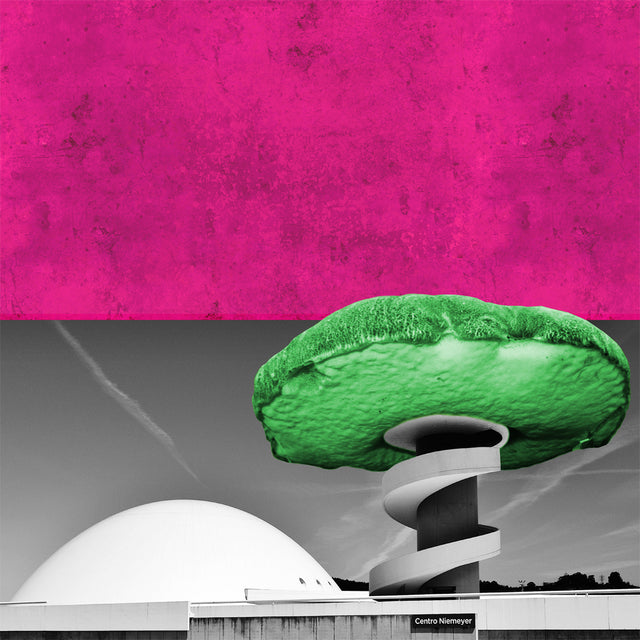 Oscar Niemushroom
Oscar Niemeyer is considered one of the first to experiment with new architectural concepts, developing a fluid sculptural style and using reinforced concrete to create sensational structures that mirror the sinuous natural curves of Rio de Janeiro's mountains, beaches and bay.
The link between nature and organic forms has always been very strong in Niemeyer.
Like his masters, Lucio Costa and Le Corbusier, he is a Modernist, but his search for grandiose architecture linked to the roots of his land leads him to develop new forms for an unprecedented architectural lyricism.
"It is not the right angle that attracts me, nor the straight, hard, inflexible, man-made line. What fascinates me is the free and sensual curve: the curve that I find in the mountains of my country, in the sinuous course of its rivers, in the waves of the ocean, in the clouds of the sky and in the body of the favourite woman".
- Open Edition.
- Print sizes 20x20
- Giclée print.
- Certificate of authenticity.
- Ready to frame.
- Delivery within 7 days.
Print Information
Giclée art printing papers
Hahnemühle German Etching - This heavyweight paper has a slightly warm base tone and a strong mottled texture. It creates a print with strong colours and deep blacks that feel rich and high in contrast. This is due to the texture of the paper enabling it to hold more ink and capture the light. The German Etching is one of the heavier weight Giclée art printing papers. With its weight and strong texture this paper gives an artwork a handmade crafted feel. Hahnemüle German Etching is a robust Giclée paper, meaning it doesn't tend to fray as much at the edges.
Delivery
-Free Shipping
-Print is shipped within 2 working days, after that it takes approximately 5 working days to get to you