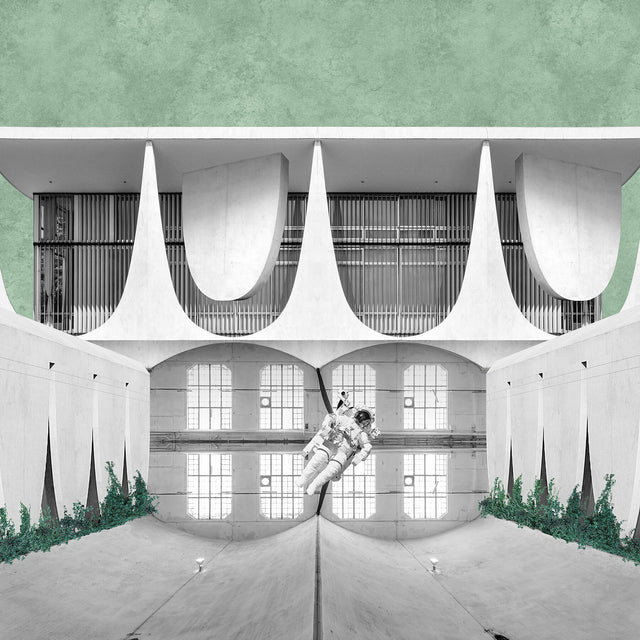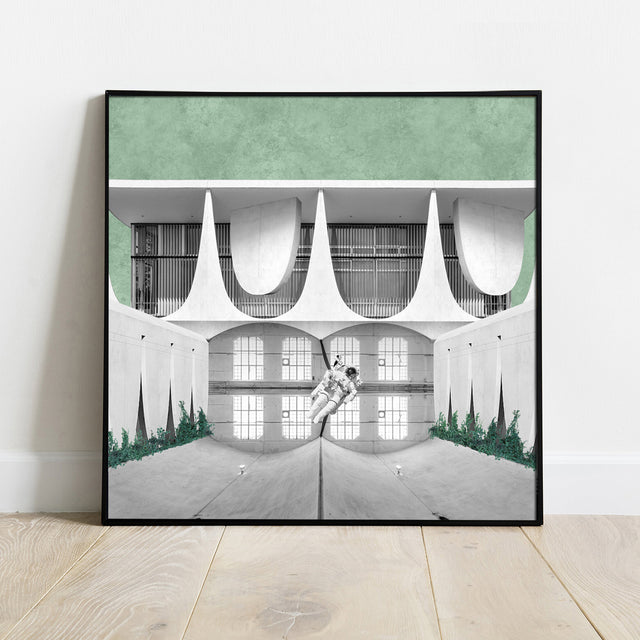 Deposito Atac Piazza Ragusa
- Limited Edition of 20 (50x50cm) and 10 (25x25cm - 70x70cm).
- Giclée print.
- Certificate of authenticity.
- Ready to frame.

- Delivery within 7 days.
ATAC DEPOSIT IN PIAZZA RAGUSA
Piazza Ragusa, 68, 00182 Rome RM

A provocative reinterpretation of a "suspended" space. About 6,000 square meters unused, if not on rare occasions for temporary events, has been the subject of numerous discussions for years. This floating becomes the soul of the building, which is transformed into a gravity-free space, where the floor and ceiling merge. Placing itself delicately on the ground, the Niemeyer building helps to create a space where the above and below are not clearly distinguished
Print Information
Giclée art printing papers
Hahnemühle German Etching - This heavyweight paper has a slightly warm base tone and a strong mottled texture. It creates a print with strong colours and deep blacks that feel rich and high in contrast. This is due to the texture of the paper enabling it to hold more ink and capture the light. The German Etching is one of the heavier weight Giclée art printing papers. With its weight and strong texture this paper gives an artwork a handmade crafted feel. Hahnemüle German Etching is a robust Giclée paper, meaning it doesn't tend to fray as much at the edges.
Delivery
-Free Shipping
-Print is shipped within 2 working days, after that it takes approximately 5 working days to get to you