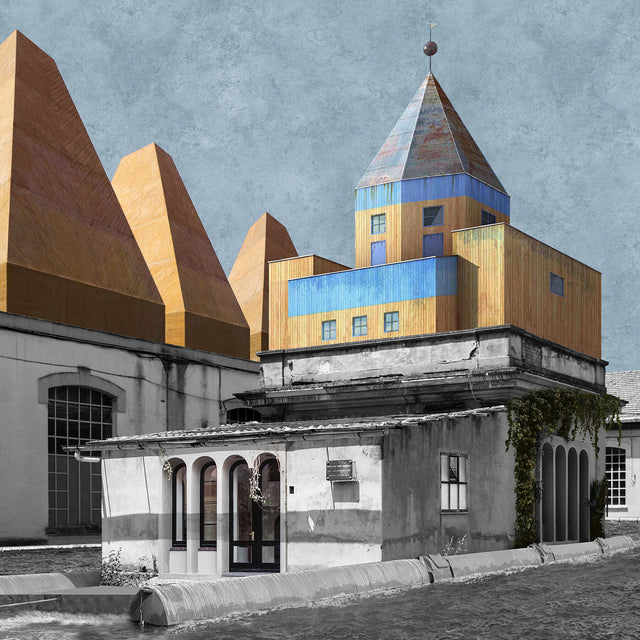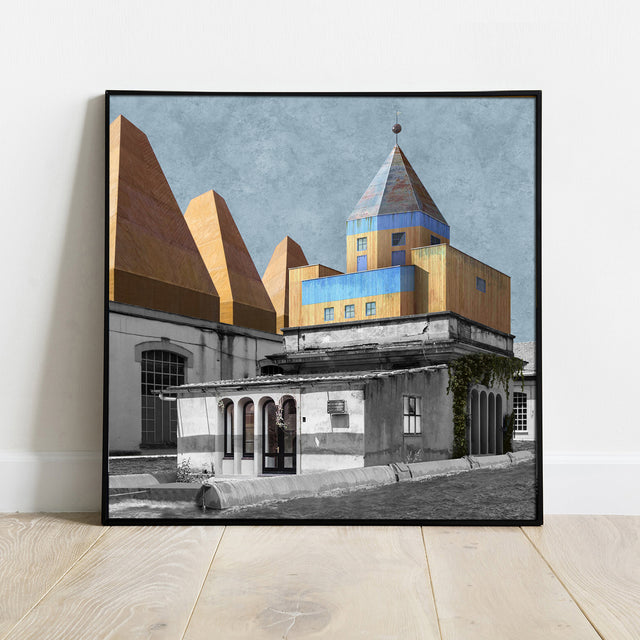 - Limited Edition of 20 (50x50cm) and 10 (25x25cm - 70x70cm).
- Giclée print.
- Certificate of authenticity.
- Ready to frame.

- Delivery within 7 days.
C

ASERMA GUIDO RENI


Via Guido Reni, 7, zona Quartiere Flaminio, 00196 Roma RM

Pure volumes give a new identity to the building, now crossed by waterways instead of the usual asphalted paths. The theatre specifically (Aldo Rossi, The theatre of the world) is both a physical, architectural and metaspace place. Once through the theatre door and seated in an armchair, architecture ends and the world of imagination begins. In addition to being mobile, it can be a temporary place, the gendarmerie would therefore be constantly evolving, from time to time the imagination allows the place to reconfigure and reinvent itself.


Print Information
Giclée art printing papers
Hahnemühle German Etching - This heavyweight paper has a slightly warm base tone and a strong mottled texture. It creates a print with strong colours and deep blacks that feel rich and high in contrast. This is due to the texture of the paper enabling it to hold more ink and capture the light. The German Etching is one of the heavier weight Giclée art printing papers. With its weight and strong texture this paper gives an artwork a handmade crafted feel. Hahnemüle German Etching is a robust Giclée paper, meaning it doesn't tend to fray as much at the edges.
Delivery
-Free Shipping
-Print is shipped within 2 working days, after that it takes approximately 5 working days to get to you