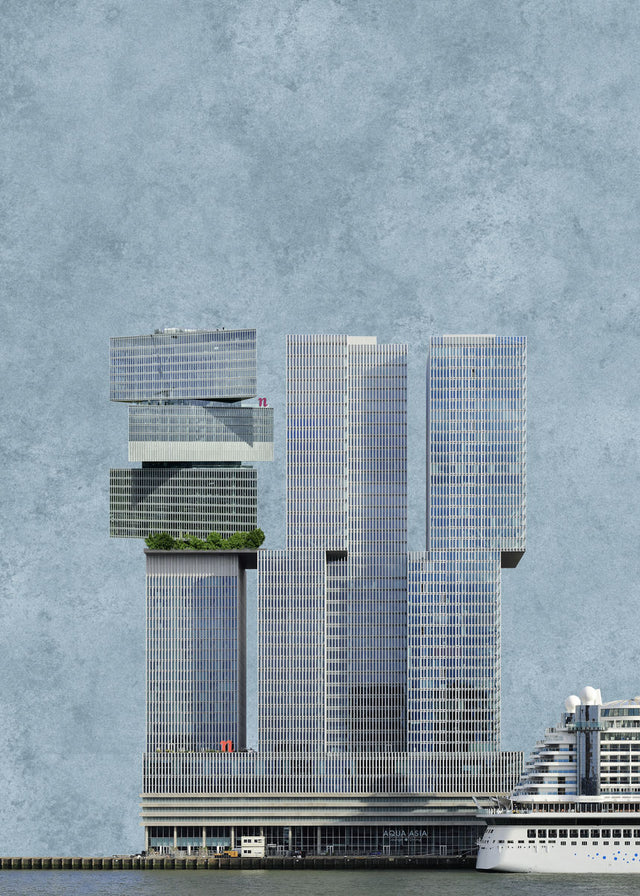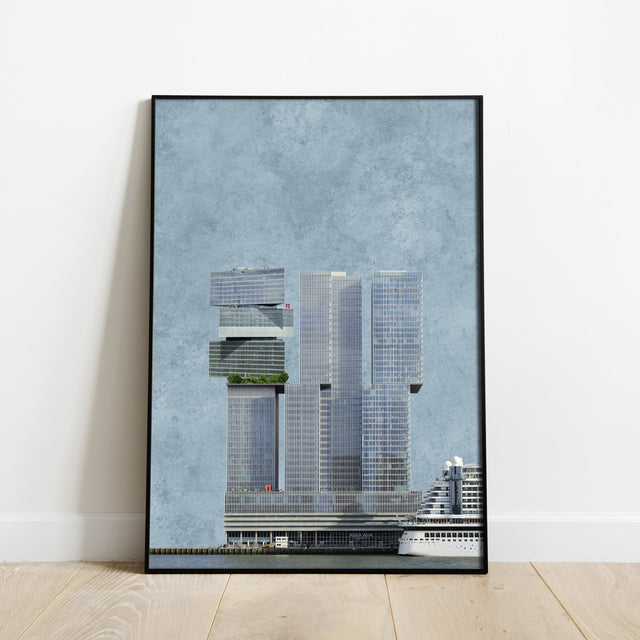 ExpansiOMA III - RotterdAmsterdam
De RotterdAmsterdam is conceived as a vertical city: three interconnected mixed-use towers accommodating offices, apartments, conference facilities, shops, restaurants, cafes...and a giant Nhow hotel on different levels. ⁠
⁠
De RotterdAmsterdam reaches 150m high, with a gross floor area of approximately 162,000m2, making it the largest building in the Netherlands. OMA's architectural concept produces more than sheer size: urban density and diversity - both in the program and the form - are the guiding principles of the project. ⁠
⁠
De RotterdAmsterdam's stacked towers are arranged in a subtly irregular cluster that refuses to resolve into a singular form and produces intriguing new views from different perspectives. In the same way, we can also evaluate the part organized in triangular volumes that make up the top of the first tower. ⁠
This hybridization transforms the building into a sort of Rubick's cube, with different centers of rotation, both on the vertical and horizontal axis. ⁠
Similarly, the definition of the building changes according to its multiple uses internally.⁠
⁠
The various programs of this urban complex are organized into distinct blocks, providing both clarity and synergy: residents and office workers alike can use the fitness facilities, restaurants, and conference rooms of the hotel. ⁠
These private users of the building have contact with the general public on the ground floor, with its waterfront cafes. ⁠
⁠
The lobbies for the offices, hotel, and apartments are located in the plinth - a long elevated hall that serves as a general traffic hub for De Rotterdam's wide variety of users.⁠
- Limited Edition of 100 (50x70 cm version).
- Print sizes 20x28 - 40x55 - 50x70 cm
- Giclée print.
- Certificate of authenticity.
- Ready to frame.

- Delivery within 7 days.
Print Information
Giclée art printing papers
Hahnemühle German Etching - This heavyweight paper has a slightly warm base tone and a strong mottled texture. It creates a print with strong colours and deep blacks that feel rich and high in contrast. This is due to the texture of the paper enabling it to hold more ink and capture the light. The German Etching is one of the heavier weight Giclée art printing papers. With its weight and strong texture this paper gives an artwork a handmade crafted feel. Hahnemüle German Etching is a robust Giclée paper, meaning it doesn't tend to fray as much at the edges.
Delivery
-Free Shipping
-Print is shipped within 2 working days, after that it takes approximately 5 working days to get to you