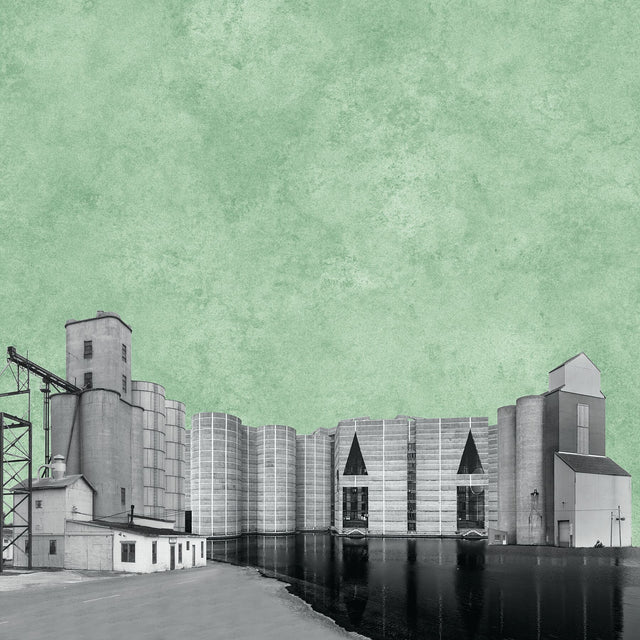 - Limited Edition of 100.
- Print sizes 30x30cm
- Giclée print.
- Certificate of authenticity.
- Ready to frame.

- Delivery within 7 days.


Bernd and Hilla Becher, Grain Elevators, 1965-1992. ⁠
⁠
Louis Kahn, National Parliament of Bangladesh, Dhaka, 1982. ⁠
⁠
The main interest of the Bechers was to show the structure as a whole, that is a composition of forms, not to show the function of the subject. This is connected with another element of Bernd and Hilla's philosophy, which was to show the concordance between objects and space in order to create a new landscape. This is exactly what is created in this "concordance" between the parliament of Dhaka and the grain silos of the Bechers.⁠
⁠
The two photographers did not want the expressionist side to prevail in their works, but the objective side. They considered the architectural elements as real sculptures because they preferred to highlight the external form and not the structural characteristics.⁠
⁠
Bernd and Hilla Becher use the photographic medium as a cold and detached witness of reality, documenting what could have been most impersonal at the end of the 1950s: the industrial world.⁠
⁠
The two spouses, during their research, have created serial works, in which shots (always in black and white) are grouped that portray buildings almost identical to each other and perfectly centered in space; however, the juxtaposition of almost identical subjects paradoxically accentuates the differences which, although slight, immediately catch the eye. Where do the silos end and the parliament begins?⁠
Print Information
Giclée art printing papers
Hahnemühle German Etching - This heavyweight paper has a slightly warm base tone and a strong mottled texture. It creates a print with strong colours and deep blacks that feel rich and high in contrast. This is due to the texture of the paper enabling it to hold more ink and capture the light. The German Etching is one of the heavier weight Giclée art printing papers. With its weight and strong texture this paper gives an artwork a handmade crafted feel. Hahnemüle German Etching is a robust Giclée paper, meaning it doesn't tend to fray as much at the edges.
Delivery
-Free Shipping
-Print is shipped within 2 working days, after that it takes approximately 5 working days to get to you