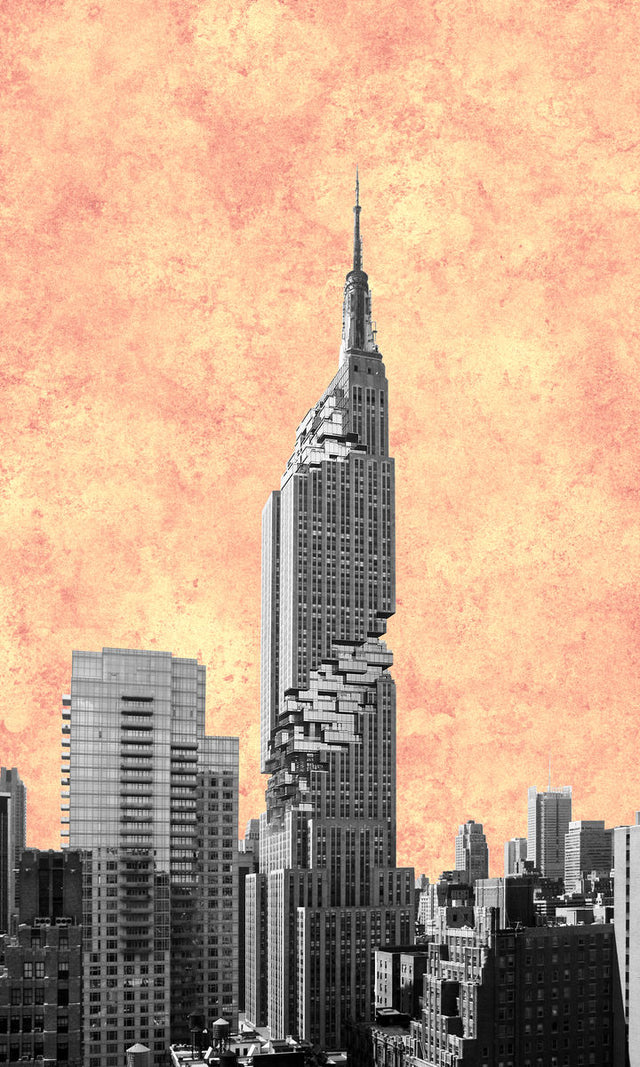 Even in Manhattan, a sea of skyscrapers, the Empire State Building towers over its neighbours. Since its completion in 1931 it has been one of the most iconic architectural landmarks in the United States. Only twenty months passed from the start of concept design in September of 1929 and the building's opening in May of 1931. Its construction in the early years of the Great Depression, employing thousands of workers and requiring vast material resources, was driven by more than commercial interest: the Empire State Building was to be a monument to the audacity of the United States of America, "a land which reached for the sky with its feet on the ground".
Now this historic building has undergone a restyling, taking its cue from the MahaNakhon designed by Ole Scheeren in Bangkok. 20th and 21st centuries are mixed.

Skyscrapers were generally built to serve as corporate headquarters or as speculative projects by real estate developers. Lately, special attention has been added to green spaces and public spaces, to at least partially reconnect the building to the city.

MahaNakhon acts as a prototype that generates shared spaces of urban and social interaction and reinstates an explicit responsibility of architectural space towards society as a greater whole.

MahaNakhon dismantles the traditional formula of a seamless, inert, glossy totem, and instead actively engages the city: its pixilated and carved presence opens and connects to the surrounding urban fabric rather than overpowering it. This architectural geography introduces a three dimensional ribbon of architectural pixels that circle the building's full height, as to excavate portions of the tower to reveal the inner life of the building.

What from afar might evoke a sense of being yet unfinished, reveals itself to be not a purely formal gesture, but an erosion that generates actual living spaces: terraces, balconies, floating rooms that merge the outdoors with the indoors.

MahaNakhon creates a new typology of a contemporary high-rise building that is socially connected.
- Limited Edition of 100.

- Print sizes 30x50 - 40x65 cm
- Giclée print.
- Certificate of authenticity.
- Ready to frame.
- Delivery within 7 days.
Print Information
Giclée art printing papers
Hahnemühle German Etching - This heavyweight paper has a slightly warm base tone and a strong mottled texture. It creates a print with strong colours and deep blacks that feel rich and high in contrast. This is due to the texture of the paper enabling it to hold more ink and capture the light. The German Etching is one of the heavier weight Giclée art printing papers. With its weight and strong texture this paper gives an artwork a handmade crafted feel. Hahnemüle German Etching is a robust Giclée paper, meaning it doesn't tend to fray as much at the edges.
Delivery
-Free Shipping
-Print is shipped within 2 working days, after that it takes approximately 5 working days to get to you