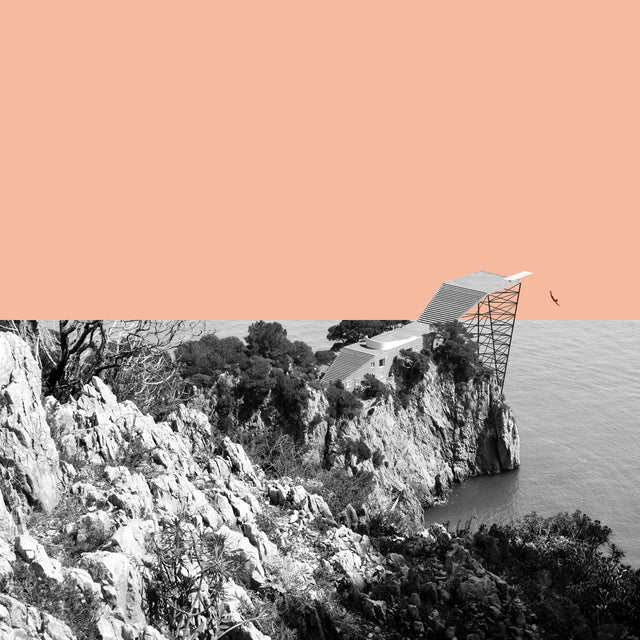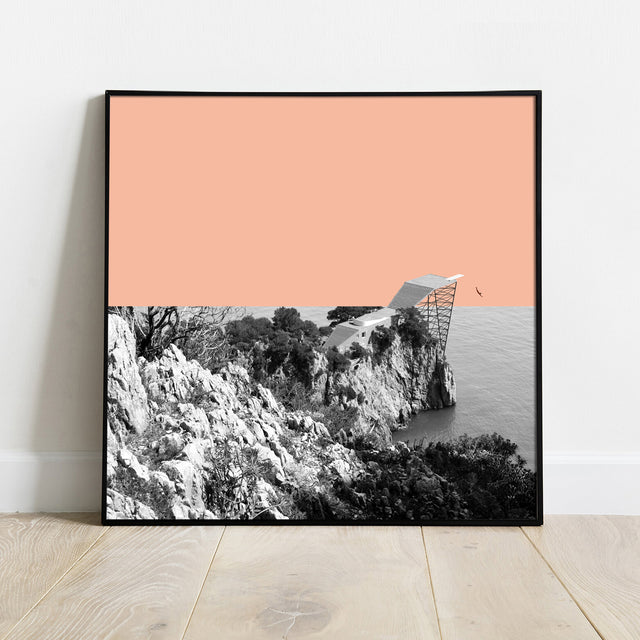 The panoramic terrace multiplies, a platform is added from which the "diver" jump off, a tribute to Campania culture. Respecting a possible interpretation of the diver's grave, the platform from to which the young man jumps perhaps alludes to the pulai, the columns of Hercules that mark the borders of the world, taken as a symbol of human knowledge. The jump would symbolize the transition to a world of differences: a different horizon from the one known, a different interpretation of an iconic architecture.
- Limited Edition of 100 (50x50 cm version).

- Print sizes 50x50 cm
- Giclée print.
- Certificate of authenticity.
- Ready to frame.
- Delivery within 7 days.
Print Information
Giclée art printing papers
Hahnemühle German Etching - This heavyweight paper has a slightly warm base tone and a strong mottled texture. It creates a print with strong colours and deep blacks that feel rich and high in contrast. This is due to the texture of the paper enabling it to hold more ink and capture the light. The German Etching is one of the heavier weight Giclée art printing papers. With its weight and strong texture this paper gives an artwork a handmade crafted feel. Hahnemüle German Etching is a robust Giclée paper, meaning it doesn't tend to fray as much at the edges.
Delivery
-Free Shipping
-Print is shipped within 2 working days, after that it takes approximately 5 working days to get to you