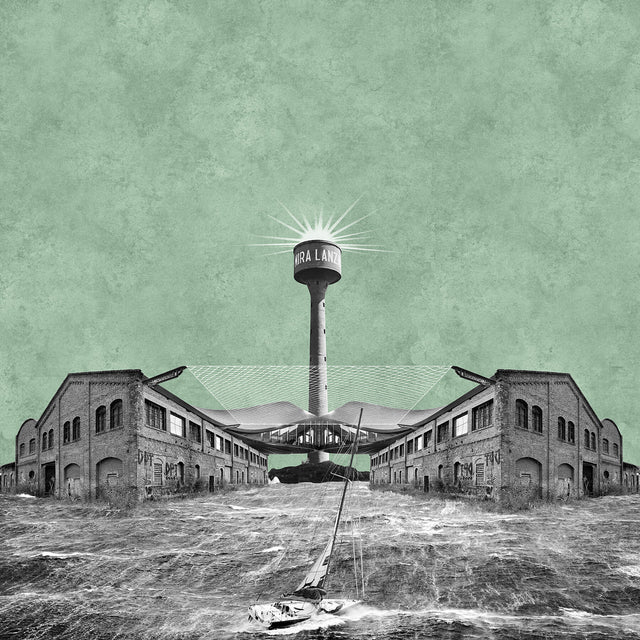 - Limited Edition of 20 (50x50cm) and 10 (25x25cm - 70x70cm).
- Giclée print.
- Certificate of authenticity.
- Ready to frame.

- Delivery within 7 days.
EX MIRA LANZA⁠
Via Tirone, 00146 Roma RM

The challenge was to bring the entire plant back to life. The extension of the pitched roofs of the former warehouses, one of which was an invention, was created thanks to a London project by Heatherwick, which creates a link towards the centre, creating a "catamaran" building, ready to sail along the Tiber and get to the sea. "Fluent" could be the best word to describe the redesign of this mobile architecture, which abandons its grounds to start a new life.⁠

Print Information
Giclée art printing papers
Hahnemühle German Etching - This heavyweight paper has a slightly warm base tone and a strong mottled texture. It creates a print with strong colours and deep blacks that feel rich and high in contrast. This is due to the texture of the paper enabling it to hold more ink and capture the light. The German Etching is one of the heavier weight Giclée art printing papers. With its weight and strong texture this paper gives an artwork a handmade crafted feel. Hahnemüle German Etching is a robust Giclée paper, meaning it doesn't tend to fray as much at the edges.
Delivery
-Free Shipping
-Print is shipped within 2 working days, after that it takes approximately 5 working days to get to you