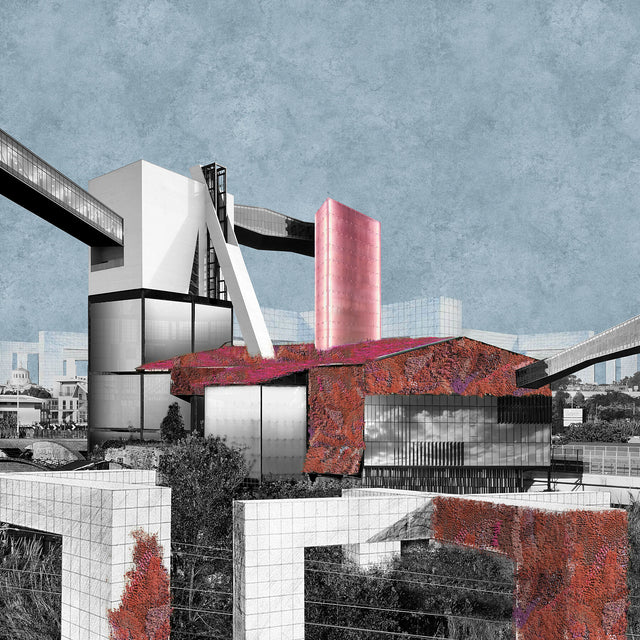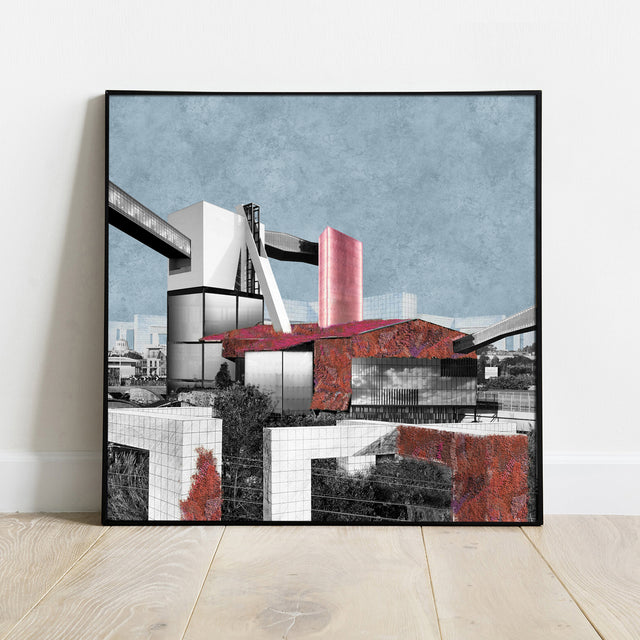 - Limited Edition of 20 (50x50cm) and 10 (25x25cm - 70x70cm).
- Giclée print.
- Certificate of authenticity.
- Ready to frame.

- Delivery within 7 days.
OLEIFICIO MAGLIANA
Via dell'Imbrecciato, zona Borgata Petrelli, svincolo Roma-Fiumicino, 00148 Roma RM

Reconnection is the keyword. To ensure that the disused building can once again become an active part of the urban fabric. For this reason, green facades, walkways and new volumes go through the oil mill creating a unique system of spaces and paths. Superstudio's "Continuous Monument" unifies all of this, an emblem of connection, an architecture linked to the whole earth that eliminates itself as such to be replaced by a single, potentially infinite object.

Print Information
Giclée art printing papers
Hahnemühle German Etching - This heavyweight paper has a slightly warm base tone and a strong mottled texture. It creates a print with strong colours and deep blacks that feel rich and high in contrast. This is due to the texture of the paper enabling it to hold more ink and capture the light. The German Etching is one of the heavier weight Giclée art printing papers. With its weight and strong texture this paper gives an artwork a handmade crafted feel. Hahnemüle German Etching is a robust Giclée paper, meaning it doesn't tend to fray as much at the edges.
Delivery
-Free Shipping
-Print is shipped within 2 working days, after that it takes approximately 5 working days to get to you