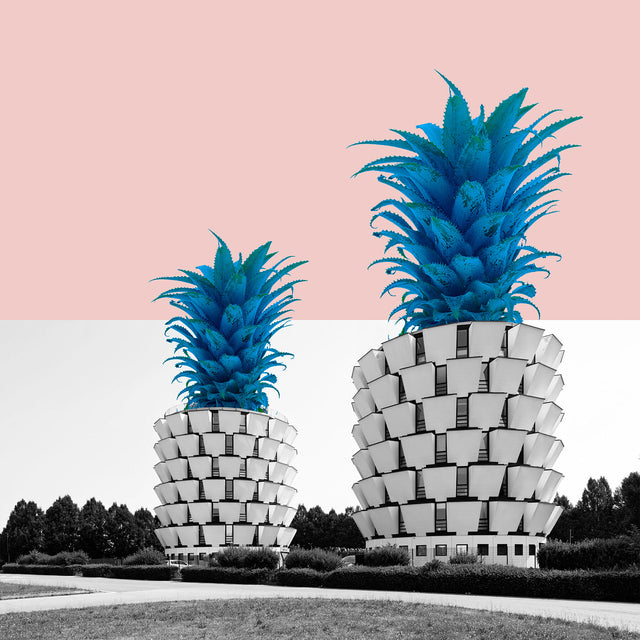 Newton got his best insight thanks to an apple. What if it was a pineapple? Or two pineapples? Maybe oversized? Well, it wouldn't have ended well for Isaac.⁠
Fortunately, Newton was not in Cinisello Balsamo when Riccardo Blumer designed these office buildings in the 90s.⁠
Let's play a bit with the strong bond that unites architecture and nature, for better or for worse.⁠
Print Information
Giclée art printing papers
Hahnemühle German Etching - This heavyweight paper has a slightly warm base tone and a strong mottled texture. It creates a print with strong colours and deep blacks that feel rich and high in contrast. This is due to the texture of the paper enabling it to hold more ink and capture the light. The German Etching is one of the heavier weight Giclée art printing papers. With its weight and strong texture this paper gives an artwork a handmade crafted feel. Hahnemüle German Etching is a robust Giclée paper, meaning it doesn't tend to fray as much at the edges.
Delivery
-Free Shipping
-Print is shipped within 2 working days, after that it takes approximately 5 working days to get to you