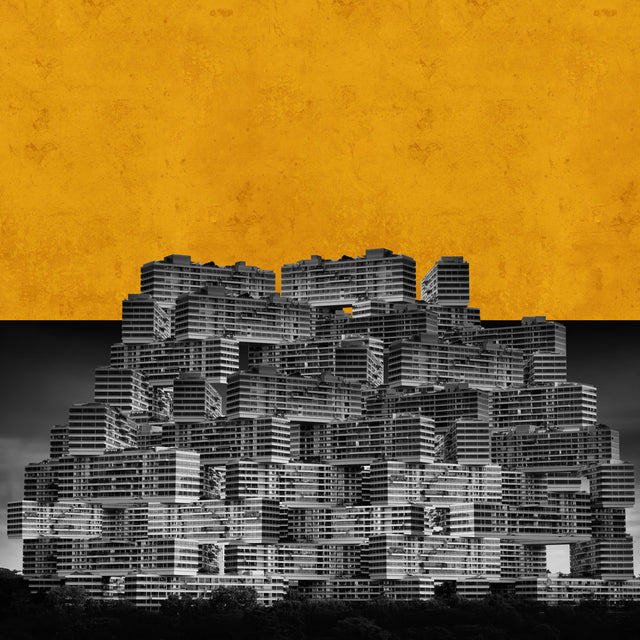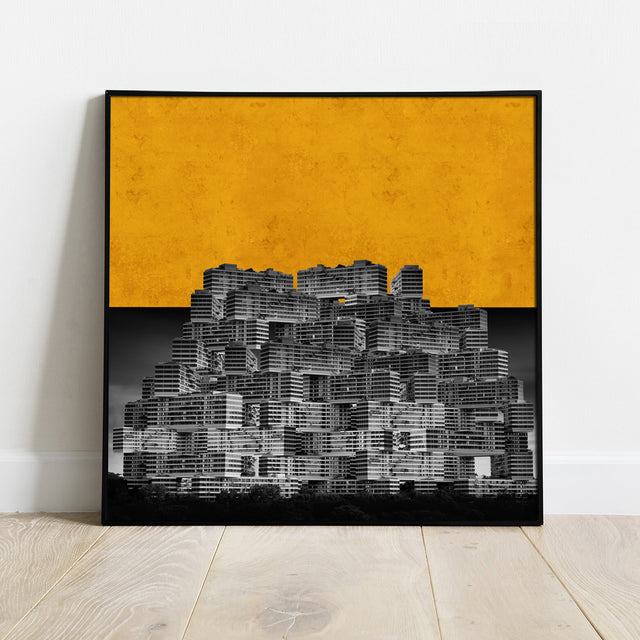 - Limited Edition of 100.

- Print sizes 30x30 - 50x50 -70x70cm
- Giclée print.
- Certificate of authenticity.
- Ready to frame.
- Delivery within 7 days.
"The Interlace" is a large-scale residential development designed by OMA / Ole Scheeren in Singapore, built as a vast network of private and shared spaces, a radical reinterpretation of contemporary community life.⁠
⁠
Rather than following the usual residential typology with a high building density - a cluster of isolated towers - the project transforms vertical insulation into horizontal connections and restores the concept of community as a fundamental issue for contemporary society.⁠
⁠
The interconnected blocks create a multitude of common outdoor spaces, forming terraced gardens that cross overlapping and staggered volumes. Partly leaning against each other, partly suspended, these volumes intertwine to draw a strongly characterized space that connects private residences to community spaces.⁠
⁠
By superimposing the volumes, the project generates a multiplication of horizontal surfaces covered by large hanging gardens and panoramic terraces which overall provide a percentage higher than that of undeveloped land.⁠
⁠
Here the blocks that make up the intervention are obsessively replicated, with the aim of giving more strength to the key concepts of community life and attention to the environment in densely populated cities.⁠
⁠
The intent is to give a strong signal, not so much regarding "style" and "form", but rather to the "concept", the way of thinking about architecture as a service for the community.
Print Information
Giclée art printing papers
Hahnemühle German Etching - This heavyweight paper has a slightly warm base tone and a strong mottled texture. It creates a print with strong colours and deep blacks that feel rich and high in contrast. This is due to the texture of the paper enabling it to hold more ink and capture the light. The German Etching is one of the heavier weight Giclée art printing papers. With its weight and strong texture this paper gives an artwork a handmade crafted feel. Hahnemüle German Etching is a robust Giclée paper, meaning it doesn't tend to fray as much at the edges.
Delivery
-Free Shipping
-Print is shipped within 2 working days, after that it takes approximately 5 working days to get to you